All about Nothing
A play about child poverty

June 2016, FFT Düsseldorf
Theater
by pulk fiktion
Press

Interview with Directors Hannah Biedermann and Eva von Schweinitz (German)
- Meine Südstadt

"...Instead of inundating their audience with facts, pulk fiktion has developed a performance, whose charm and urgency are created between short re-enactments, projections, drawings, and music. (...) Even for adults, All about Nothing offers plenty of food for thought about the fact that some children start without a chance to escape a vicious cycle of poverty and social distress. ..."
- Kultur-Extra, Karoline Bendig, 09 October 2016

"... Based on research with children and youth, pulk fiktion has created a play which doesn't lift the moral pointing finger, but which, far from social romanticism and politicized victimhood, weaves original recordings and poetic scenes into a haunting reality..."
- Thomas Hag, Rheinische Post, 07 June 2016

"... Straight-lined and unagitated, {pulk fiktion} portrays the societal cynicism, that lays itself like a blanket over the children, turning them and their needs invisible... "
- Pamela Broszat, Neue Rheinische Zeitung 07 June 2016

"... Not just the young audience can marvel at how imaginative and nimble-footed directors Hannah Biedermann and Eva von Schweinitz tackle the theme of child poverty. ..."
- Kölnische Rundschau, Brigitte Schmitz-Kunkel, 2016

About

Do I become who I am through what I have? Can I become anything if I just believe in it enough? Or is poverty inherited? Is money just an invention? What does it mean to be poor amidst abundance and consumerism?

All about Nothing sensitizes audiences from age 12 for the social power structures of a capitalist society and shines a light on the perspective of children and youth living in poverty in our Western world, looking at their (in)visibility in daily live. The performative collage, based on an intensive research with children and youth, offers unexpected and surprising views, looking past stigma and romanticization. Using language, dance, drawings, projections, music, and sound clips of interviews with the children and youth themselves, the play maps out the biography of a young life in poverty.

All about Nothing examines the social dimension of child poverty and its various images created by society and media. Associative-poetic scenes stand next to painfully real ones.

Festivals

echt.jetzt! Festival Rheinland-Pfalz 2017
Kinder- und Jugendtheatertage LOT Braunschweig 2017

Team

Conception: pulk fiktion
Artistic Direction: Hannah Biedermann & Eva von Schweinitz
Performance: Norman Grotegut, Elisabeth Hofmann, Manuela Neudegger, Sebastian Schlemminger
Production Design: Stephanie Zurstegge
Sound Design & Interactive Technology: Sebastian Schlemminger
Choreography: Elisabeth Hofmann
Dramaturg/NRW Stipendium: Carina Eberle
Producer: Zwei Eulen

Co-produced by FFT Düsseldorf and Theater Bonn, in cooperation with Freies Werkstatt Theater Köln.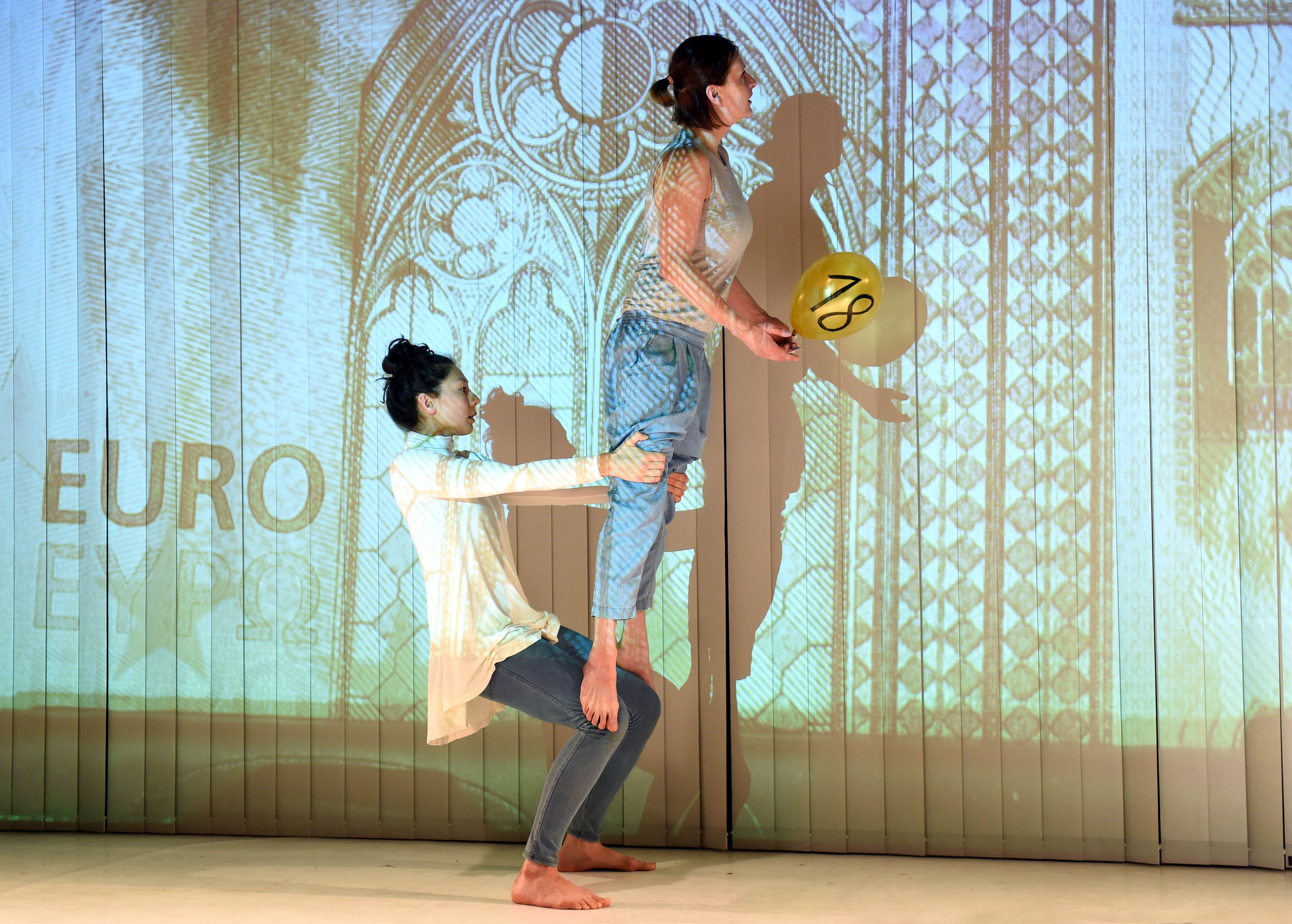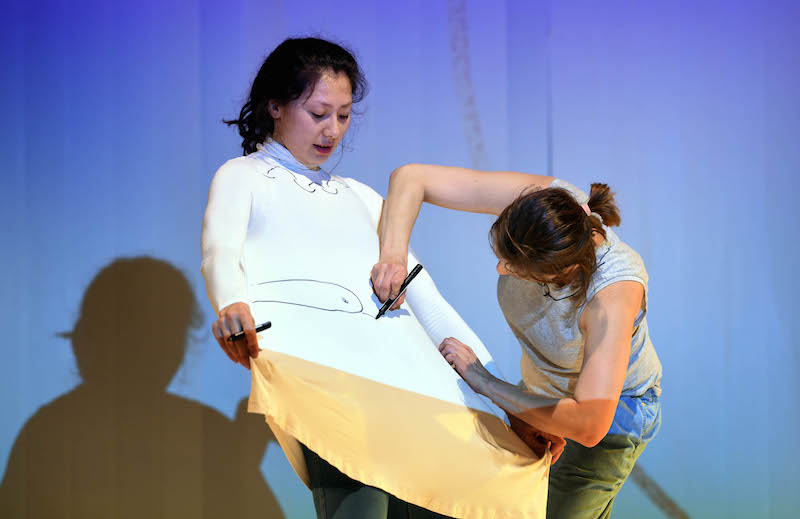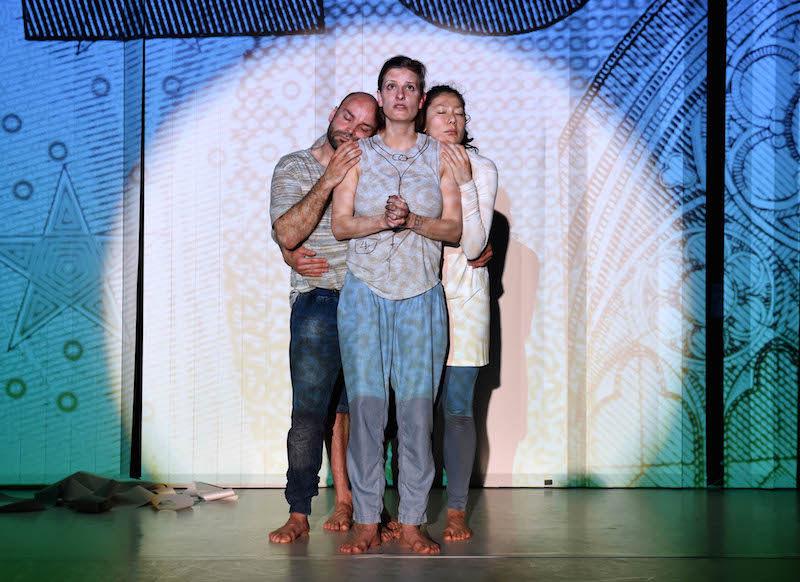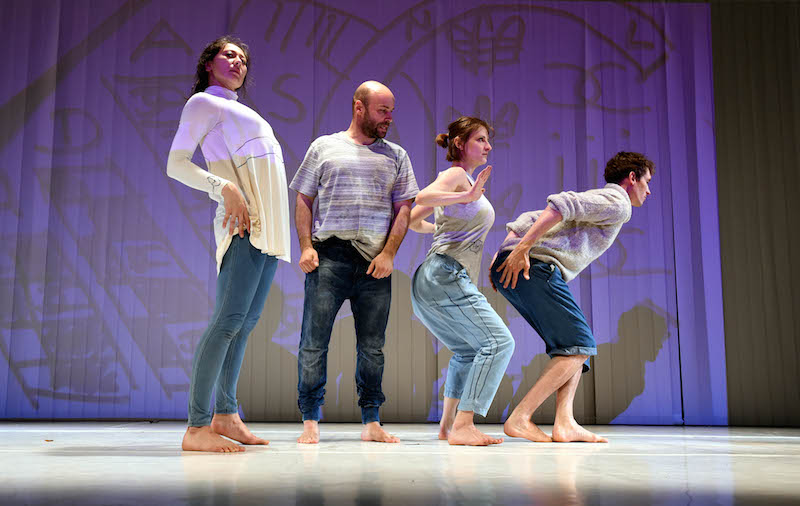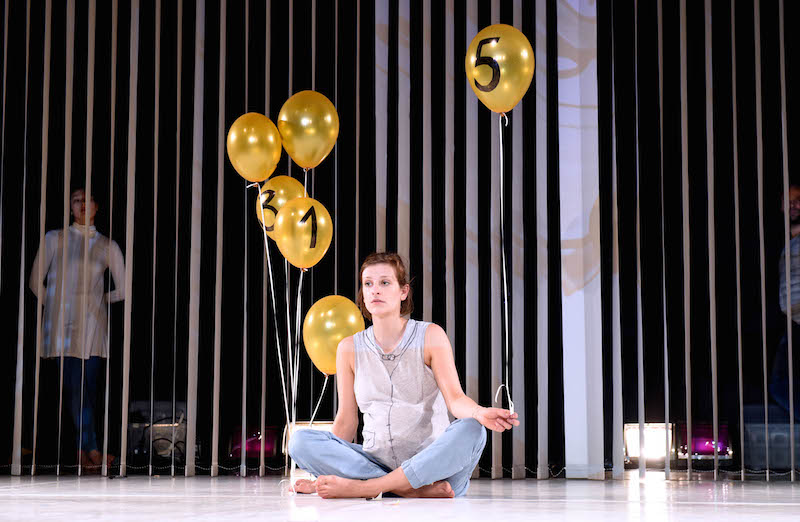 photos: Christoph Wolff