The Great God Brown
by Eugene O'Neill

A Target Margin Theater Lab

December 2016, The Brick
Theater, 125 mins

Press

Interview with Lead Artist Eva von Schweinitz: Target Margin Theater Blog


About

"I love, thou lovest, he loves, she loves! She loves, she loves – what?"
Yes, what? Can we ever – even in the most intimate relationships – be, and be seen as, our true selves? Dion loves Margaret who only loves him when he's wearing masquerade. Add a jealous best friend and a prostitute savant to a mix of exuberant exclamations and existential punchlines, and soon questions about truth, failure, and identity arise.

Team

Director: Eva von Schweinitz
Performers: Alessandro Magania, J Molière, Javan Nelson, Nicolas Noreña
Set Designer: Dan Daly
Mask Designer: Abby Felder
Lighting Designer: Megan Lang
Sound Designer: Phillip Gerson
Costume Designer: Daniel Tyler Mathews
Dramaturg: Megan McClain
Stage Manager: Emma Johnson
Assistant Director: Toney Brown

Special Thanks
Nic Adams, Liz Asch, Chad Bolton and Film Forum, Daniel Nelson, Rachel Karpf Reidy, Ching Valdes, Justine Williams, Mia Yoo and the staff at LaMama, Marta Zeamanuel.
Target Margin Theater AKA David Herskovits, Sarah Hughes, Moe Yousuf, I am grateful for this opportunity and appreciate everything you do every day.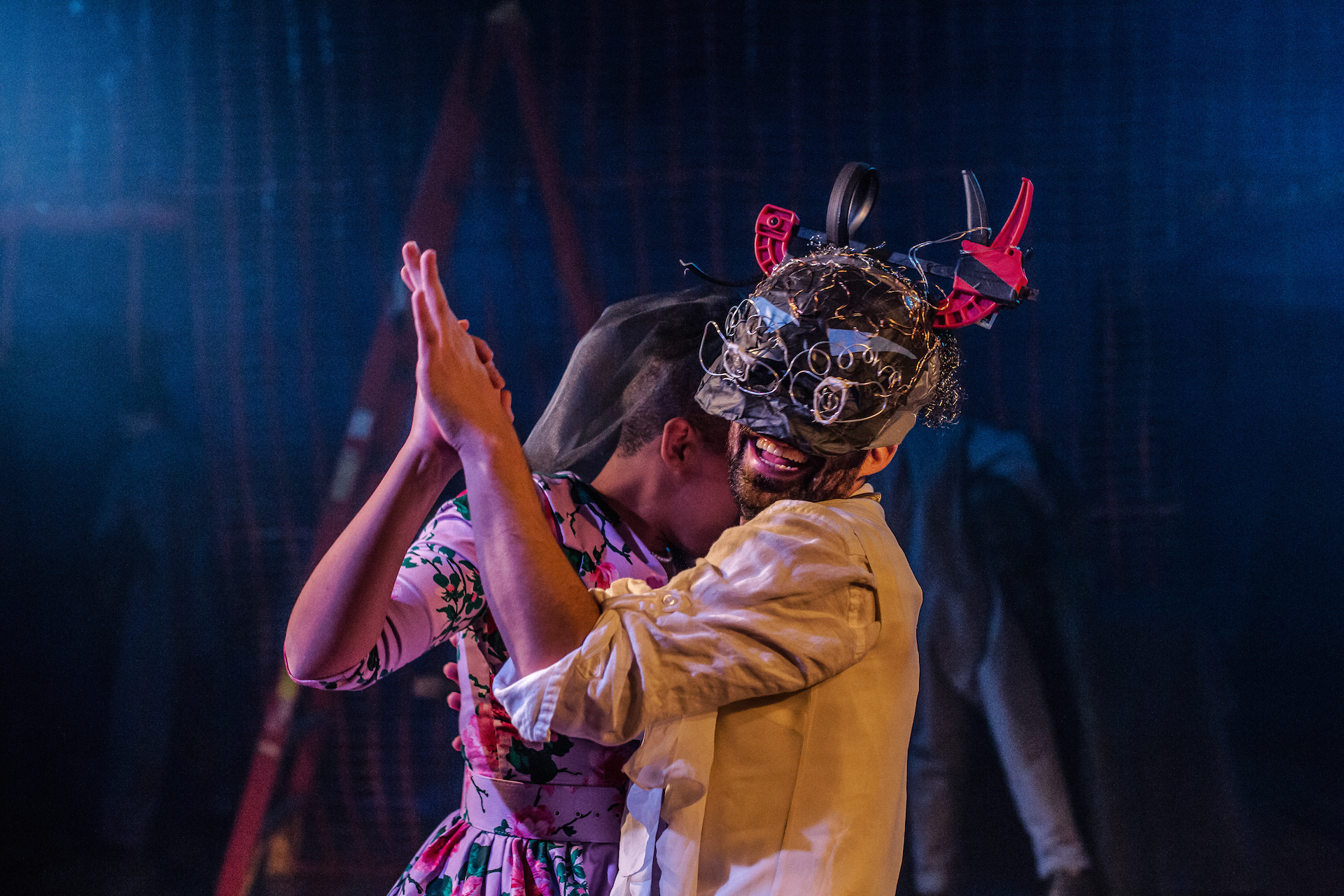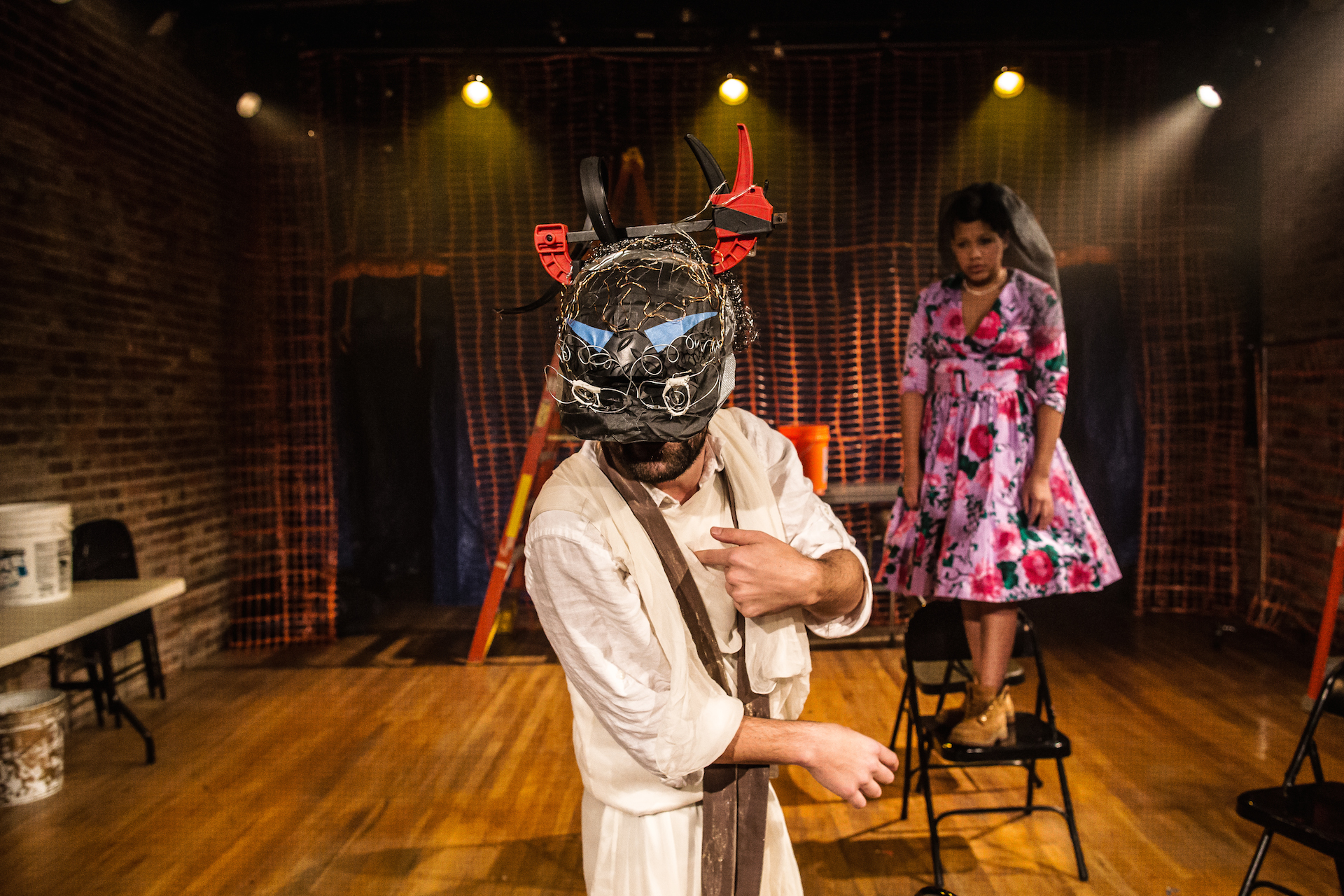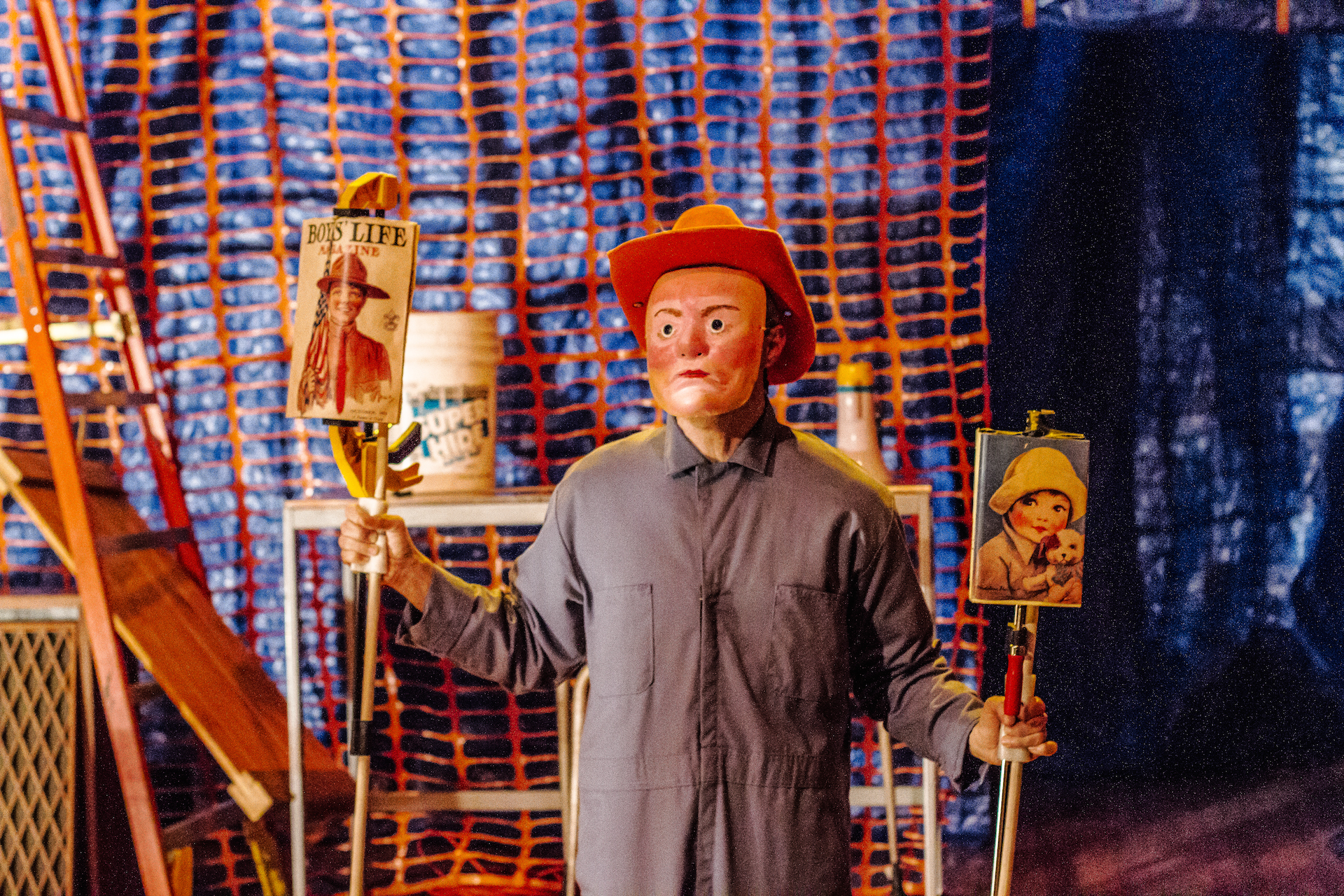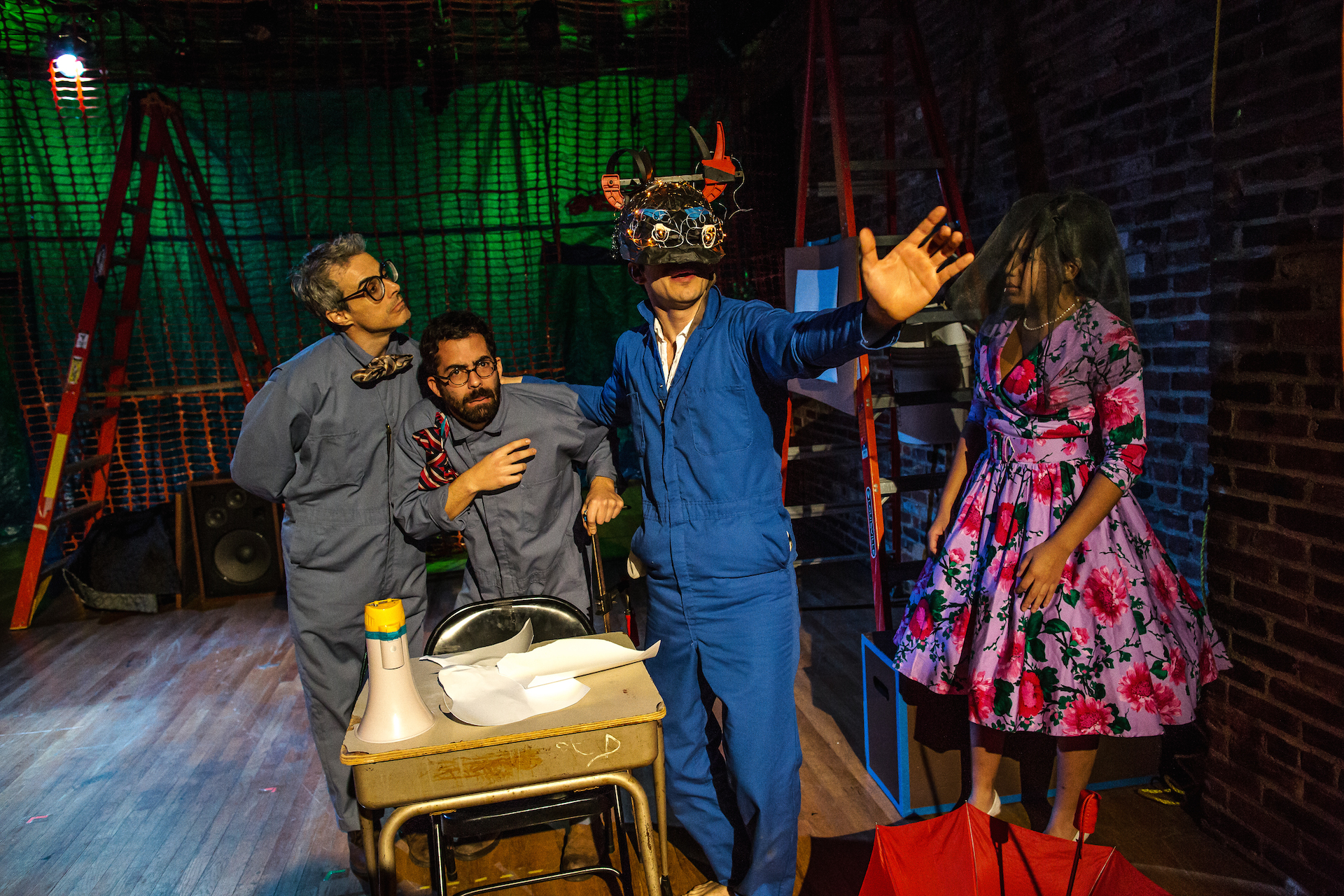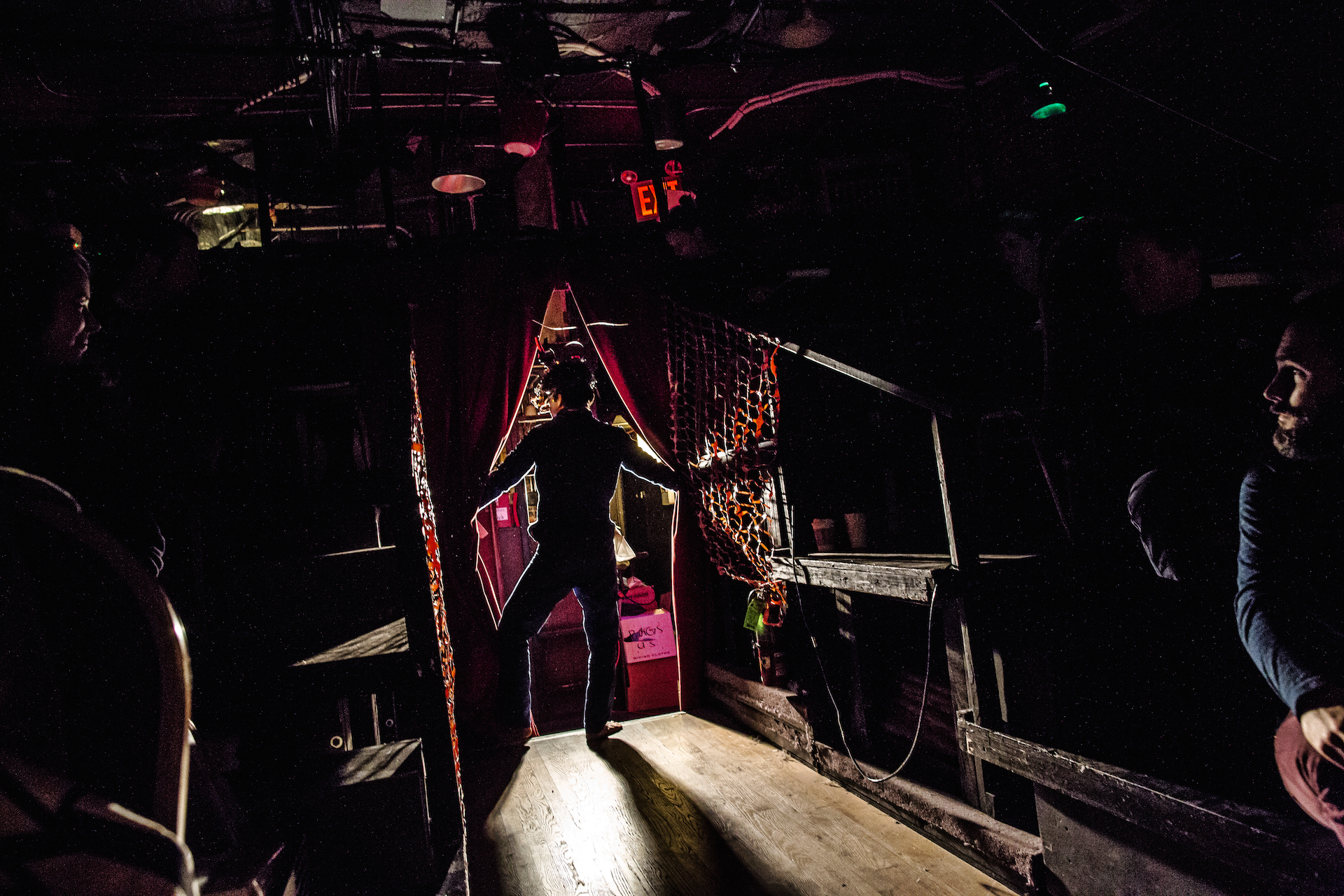 all photos: Kelly Stuart