Conference of Essential Matters
A Group Game for Children and Adults
(Konferenz der wesentlichen Dinge - Ein Gesellschaftsspiel)

December 2014, LOT Braunschweig
Interactive Performance, ca. 90-120 minutes
by pulk fiktion
Age: 8+
Awards

Children's Jury Award at Hart am Wind Festival Hamburg, Germany 2016
Special Jury Mention at WESTWIND Festival Düsseldorf, Germany 2015
BEST OFF Niedersachsen Nomination Hannover, Germany 2015
Nomination for Children and Youth Theater Award Cologne, Germany 2015


Press

"... Humorously, well thought-out and clever, the theater and game creators test the concept of family, power relationships and trust. pulk fiktion creates a situation of conversation and negotation on eye-level. It's not assumed what children are interested in, instead they are included in a shared experience of decisionmaking, laughter and discussion..."
- Selection Jury WESTWIND Festival 2015

"...An exercise in democracy, of which Andreas Dorau once sang: "It never gets boring", and in this case it can also be a lot of fun. Depending on the group dynamic that develops in a safe space of possibility..."
- Christian Bos, Kölner Stadt-Anzeiger, 15 May 2015

"... pulk fiktion goes a decisive step further than their colleagues from Grips or Marabu Theater. Here, it's not about creating a political consciousness through watching a play that refers to the world outside. In "Conference of Essential Matters" the subject of discussion is inside of the theatrical space. Politics are enacted, in a safe framework it's allowed and encouraged to test, attempt, and shape.... With pulk fiktion the local children and youth theater scene has found its avantguarde - a good thing!..."
- Julian Gerhard, echtestheater.de, 03 June 2015

"...It's a table game in real life. These kinds of interactive productions are currently en vogue, although they often fail because they take themselves too seriously. The vibe of this conference is light and happy from the beginning... pulk fiktion is able to create something else with "Conference of Essential Matters": Getting to know and gage complete strangers very quickly."
- Christoph Braun, Braunschweiger Zeitung, 15 December 2014


About

What would happen if you could chose your own family? What kind of freedom would it create? Who would take care of whom?
Conference of Essential Matters is an interactive performance for an intergenerational audience. A group of 20 participants, consisting of children, teenagers, and adults, gathers around a table and begins to create their own rules for the encounter. Guided by audio instructions and two performers, participants discuss, vote, observe, test, and experience alternative concepts of family. Their roles constantly shift as they explore questions of kinship, responsibility and agency. Conference of Essential Matters is an experiment in democracy where everyone is equal regardless of their age.
Festivals

bibu Performing Arts Biennial for Children and Youth, Sweden 2018 Augenblick Mal! Festival Berlin 2017
Schäxpir - Theaterfest für junges Publikum 2017 echt.jetzt! Festival Rheinland-Pfalz 2017
Hildesheimer Kinder- und Jugendtheaterwoche 2017 WESTWIND 2015 Düsseldorf (Jury Special Mention)
HART AM WIND 2016 Hamburg (Children's Jury 1st Prize)
Starke Stücke 2016 Frankfurt
FAVORITEN 2016 Dortmund
Best OFF Niedersachsen – Festival Freier Theater 2016 Hannover
KUSS! 21. Hessische Kinder- und Jugendtheaterwoche 2016 Marburg
Festival LOOSTIK - German-French Festival for young audiences 2016
Nominated for the Children and Youth Theater Prize Cologne 2015

Production Team

Artistic Direction: Hannah Biedermann & Eva von Schweinitz
Performance: Norman Grotegut & Manuela Neudegger
Audio & Interactive Technology: Matthias Meyer & Sebastian Schlemminger
Assistance & Voice: Milena Wiechert
Set Construction: One Take Toni
Producer: Zwei Eulen

Co-produced by FFT Düsseldorf and COMEDIA Theater Köln, with LOT Braunschweig and wrede theater Oldenburg.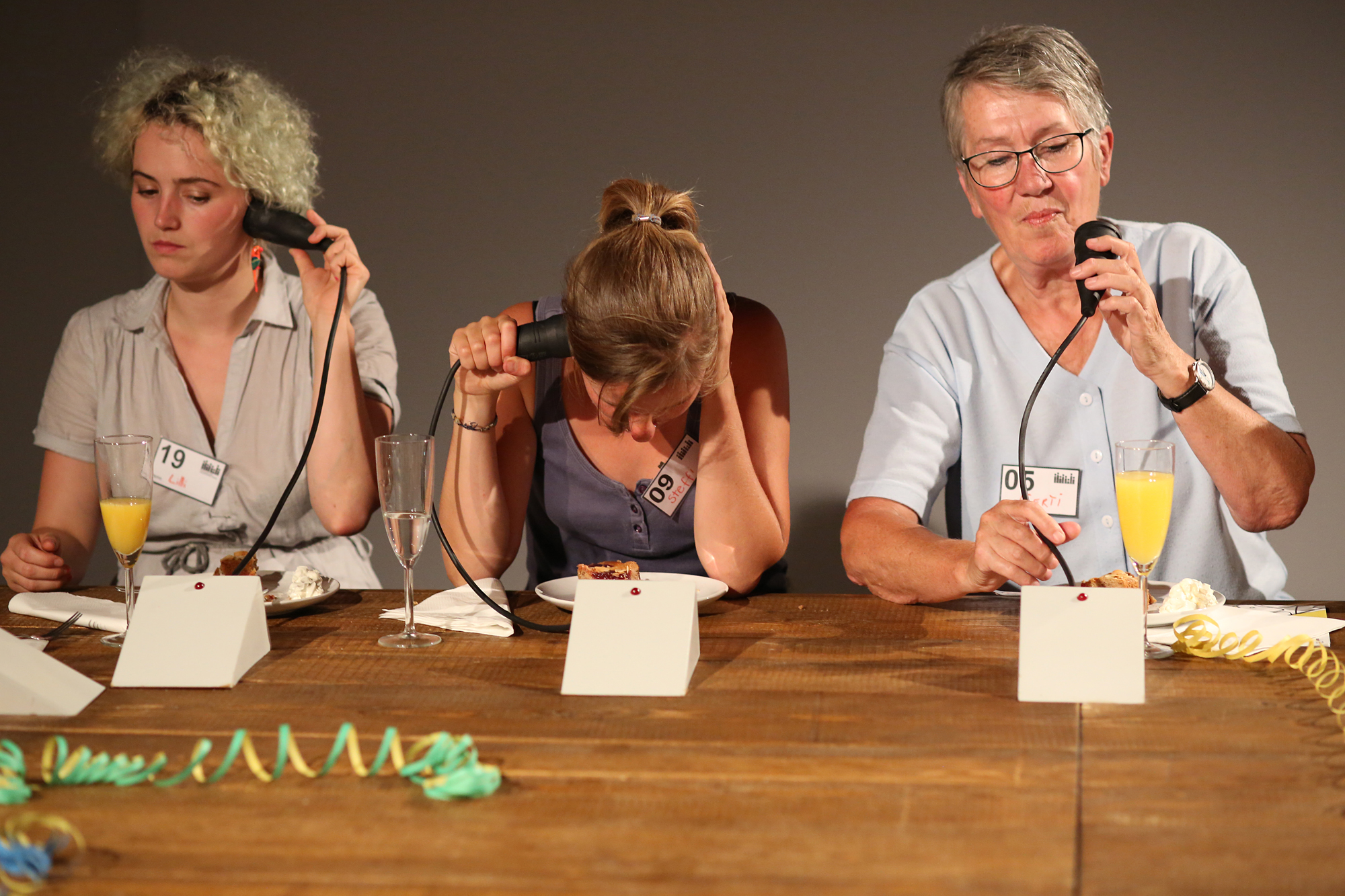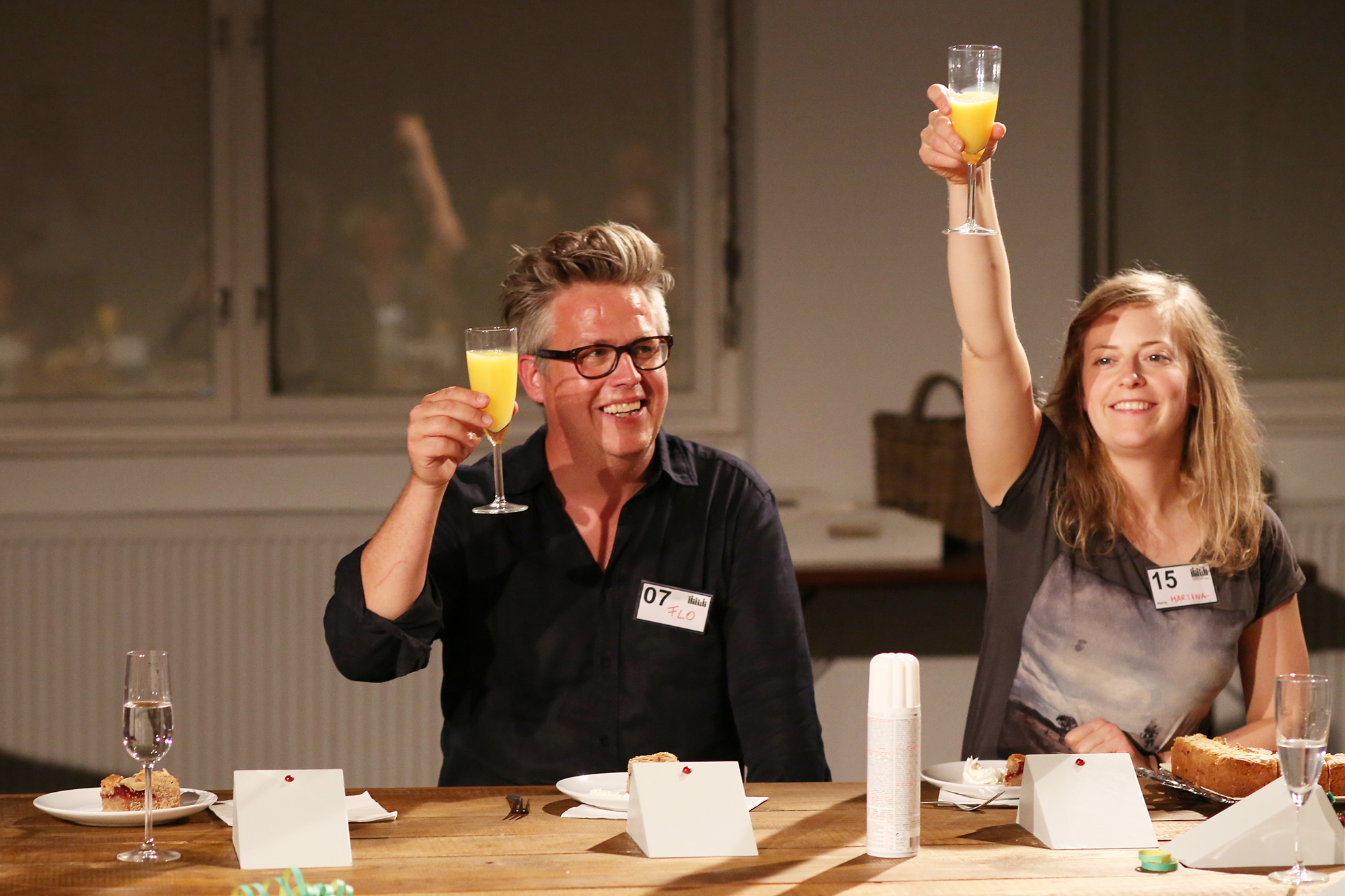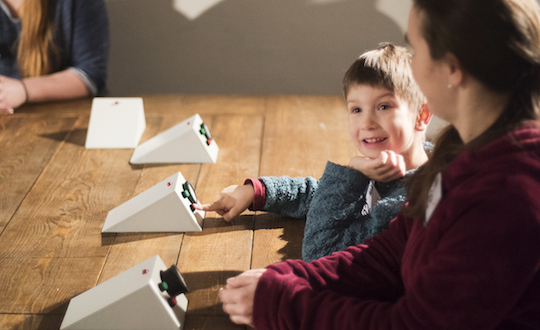 photos: Julius Matuschik